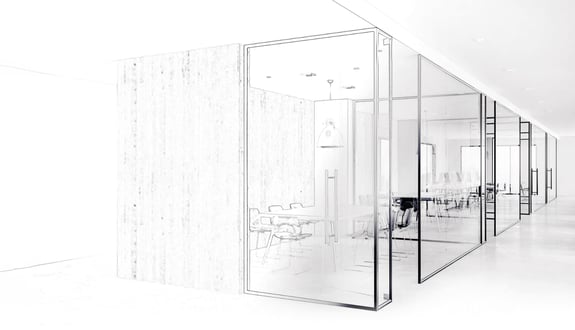 COVID-19
As Times Change, Our Priorities Have To Shift
Liberty Construction builds spaces that are prepared for the future so that our clients can stay ahead. Workplace and public safety is being taken to a new level of consideration with everything we do. If you have plans to construct a new space for your practice, or just want to add a degree of protection to your existing office, Liberty Construction can help. We take pride in our reputation for building spaces at the highest standard of design, function, and safety.
As clients continue to ask us how to build to withstand the test of time, our team of experts are keeping up with the latest news and technologies so that we can advise you in the direction that saves you both cost and headaches. The spaces we build comes with the level of quality and peace of mind that your customers and patients will be thankful for.
How We're Building Differently
We've realigned our business model to place a value we serve on the same pedestal as client satisfaction; occupant safety. A new core service we now offer clients is the ability to spend nominally the same amount of money it would have costed you previously, on a quality, well designed and built space, while incorporating all the mandated guidelines for staff and customer safety.
Liberty Construction provides our clients with both peace of mind and a level of standard above the rest. This has shown to be more important than ever, as now many business owners have to make modifications or retrofit many components of their layout and mechanical systems due to the dynamic situation concerning occupant safety.
Our designers and engineers are well-versed in all current and potential mandates that business owners have to follow, and our clients know we're building a top-tier space to stay ahead of the game, to save money, and to avoid headaches in the future.
Liberty Construction Innovates So You Can Focus On What Matters
To further aid in the total client experience, Liberty Construction has invested heavily in cutting-edge technology, including a dedication to keeping all stakeholders in the loop by adapting their communication methods to this new era where frequently visiting the job site is not always possible. Working with software providers StructionSite and Procore, Liberty Construction offers clients and architects virtual access to the job site.
Our project managers capture and upload daily footage every area on the job site, which includes a 360-degree view in 4k resolution, to keep everyone up-to-date with accurate, actionable information. Gone are the days where architects and engineers have to meet on site to resolve complicated issues in constructability and design. View some recent articles below that we've published to learn more about what Liberty Construction is doing today to better serve you tomorrow!
TOUCH
Dr. Shervin Naderi, The Naderi Center, Plastic Surgery and Dermatology
Dr. Shervin Naderi, The Naderi Center, Plastic Surgery and Dermatology
Read More
Balancing Form & Function
Treatment rooms and corridors need to be ample enough to accommodate cabinetry and storage space without feeling confined. Waiting rooms and common areas have to be designed to create a seamless experience for both patients and staff to feel properly accommodated and provide a seamless transition to other areas of the facility.
Third party installers such as the medical equipment reps and IT firms need to also have their say in the design process so that all the equipment and furnishings are taken into account.
What we do is take into account all these elements and more, while also considering the human angle. Our job is to negotiate between the functionality medical buildings need and the elements of design that create a space that doesn't have the "clinical" feel that so many patients dread. In the end, medicine is a human endeavor, so the medical office construction needs to feel as ergonomic as possible.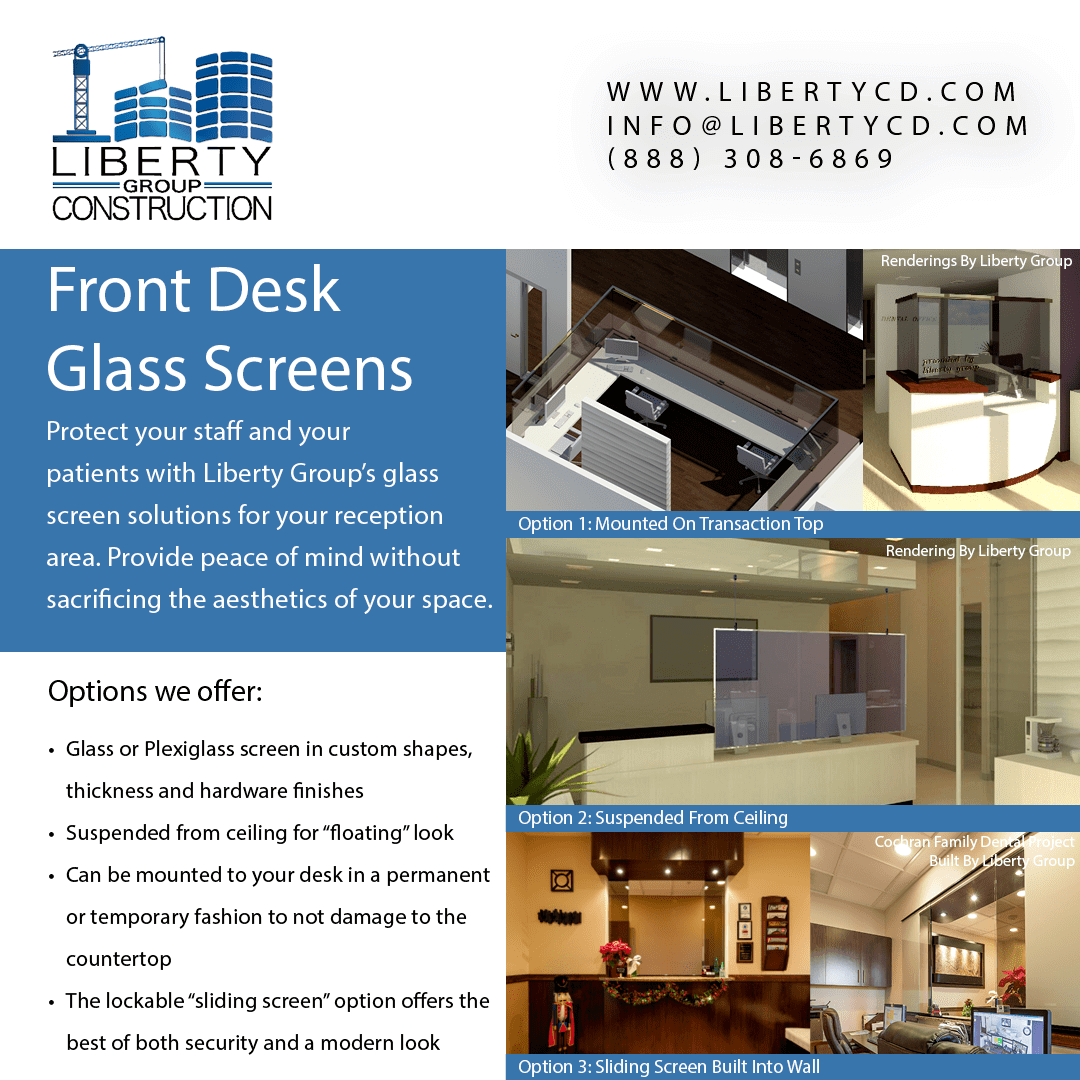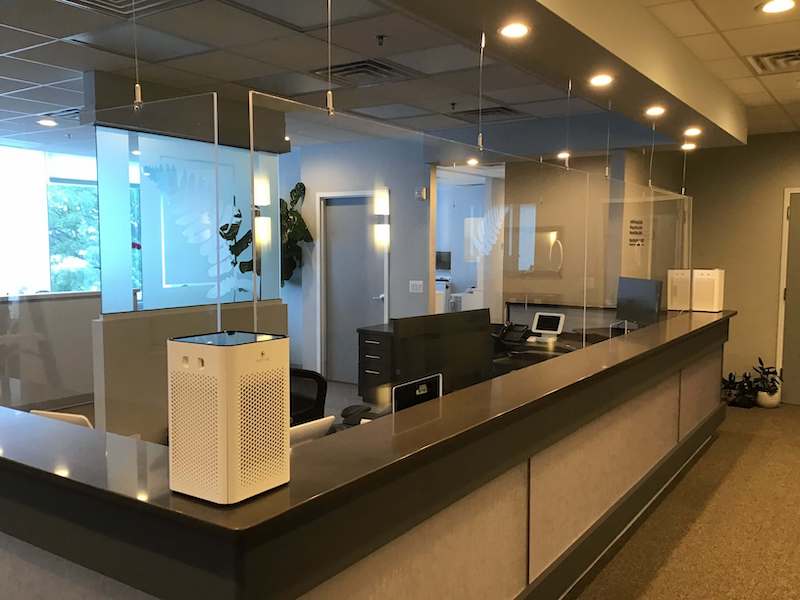 Are You a Practice Owner Searching for a Trusted Medical Office Commercial Builder in DC, MD or VA?
You've come to the right place. Liberty Group Construction takes pride in our craft, and we offer comprehensive services that will have you covered from design to construction. If you are ready to come on this journey with us, give us a call today!