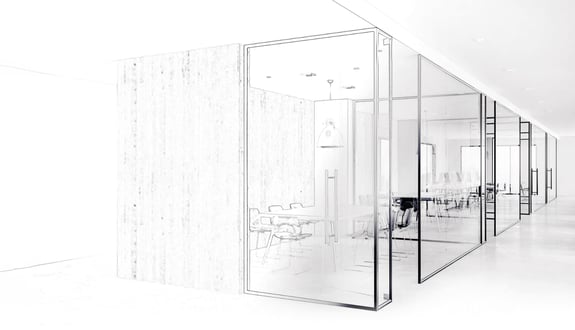 Architectural, MEP and Interior Design Services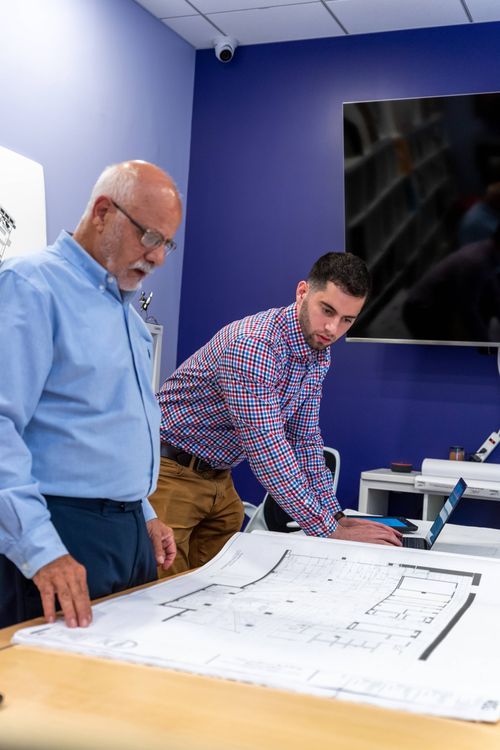 A high-end medical office starts with a floor plan, and Liberty Group offers streamlined services to take your floor plan all the way to a complete set of stamped drawings for use in Permitting and Construction.
Your Architect, MEP Engineer, Project Consultant and Construction Management team need to all consist of individuals trained in the specialty of medical construction and design with a proven track record.
Liberty Group's clients benefit by having access to all these experts under one roof. Healthcare spaces designed with custom materials and built with specialty medical equipment have tight project completion dates, and you cannot afford to design with an Architect that can risk encountering permitting or occupancy delays because of the unique circumstances and difficulty that comes with healthcare plan reviews and code compliance.
Whether you want to confirm that your mechanical design allows for comfortable cooling of your space, or want to check on the status of your expedited permit review, you'll only ever need to communicate through your dedicated Liberty Group Project Consultant for anything that arises throughout your project. It takes quite a few designers, engineers, fabricators and installers to build a medical practice from start to finish, but you only need to communicate through one consultant and project manager to get the answers you need.
Just like Liberty Group, everyone working on your project, from the MEP designers down to the subcontractors, have hundreds of successful medical projects worth of experience under their belt to ensure you have no issues meeting medical-grade design and construction standards.
Our engineers are well-versed to not only design a durable and functioning space built to last, but will also incorporate the level of air purification and virus elimination necessary for occupant safety measures in both new and existing spaces.
Going above and beyond to provide construction and design services to medical professionals in a one-stop-shop format is how Liberty Group removes all headaches and pain-points that typically arise on complex healthcare projects.
Design Consulting & 3D Modeling
Even on non-design build projects, Liberty Construction will act as a consultant during the design concept process to streamline your experience and get a head start on finalizing the overall theme of the space. Our multi-faceted interior designers and space planners are well equipped to combine creativity with functionality.
The design concept created off of your vision will go through stringent analysis to ensure it encourages efficient internal traffic of your space while complimenting the initial design intent.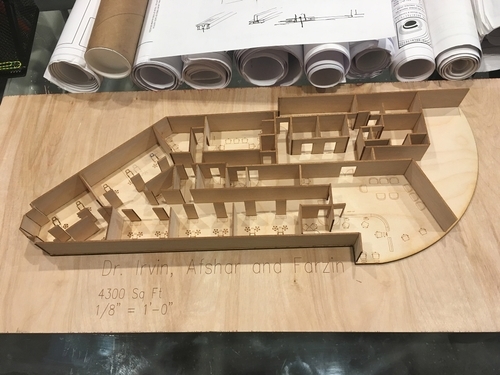 Our engineers are also very well-versed in occupant safety measures to incorporate any level of air purification and virus elimination needed in both new and existing spaces.
Liberty Construction has a toolkit to assist clients in visualizing the design of their project, from 3D renderings and virtual walkthrough, to physical downscaled models that serve as a key element in design coordination.
Interior Design
Whether it's for a dental check up or an invasive surgical procedure, a patient's opinion of their doctor is made the second they enter the waiting room of their practice. Liberty Group's interior design team is committed to making this experience an exceptional and pleasant one.
By utilizing our interior design services, Liberty's clients enjoy the benefits of a streamlined design phase where your consultant will finalize and get approval for material finishes during the permit review phase. By starting interior design considerations early before MEPs are completed, there is no feeling of being rushed as we fine tune the details of the interior space.
This extra time allotted towards the design phase is crucial to give you the opportunity to review budget and schedule while making changes to the final list of design elements and custom materials. Our multi-faceted interior designers and space planners are well equipped to combine creativity with functionality, with quick turn around on deliverables to ensure design is completed by the time the permit is obtained to start construction.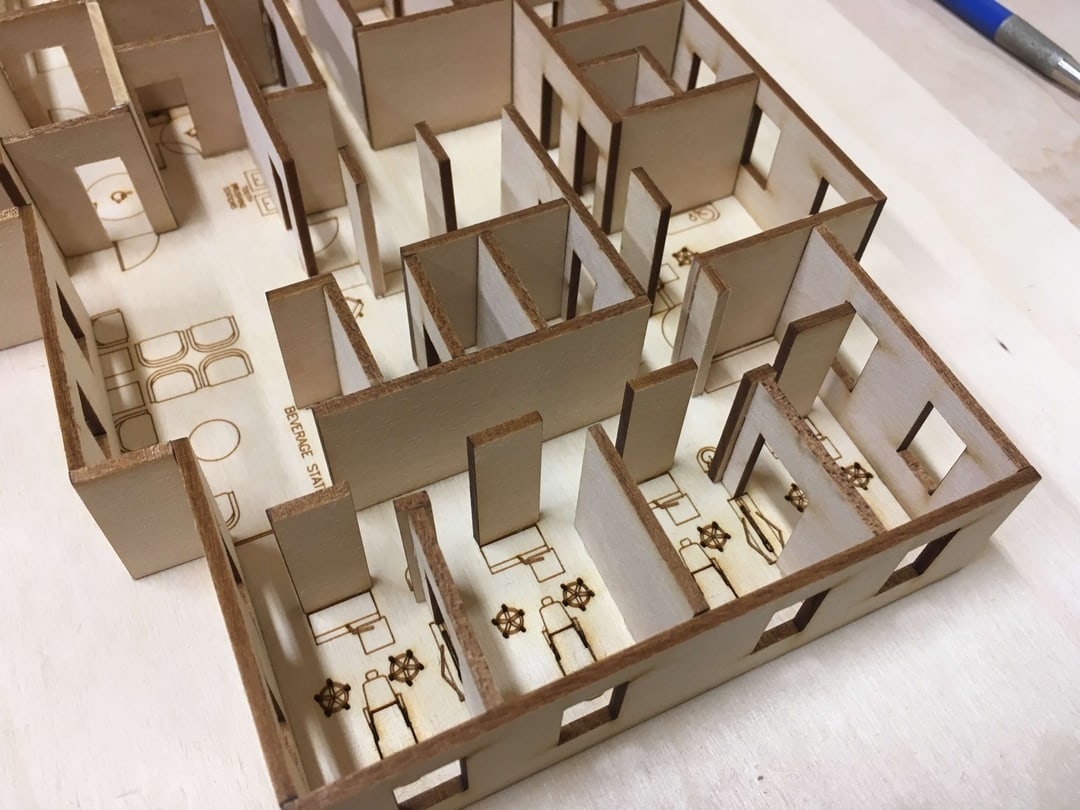 This means that all the preparation, planning and coordination are loaded at the front-end of the timeline, so that once permits are granted, Owners can enjoy a stress-free and efficient construction sequence that doesn't experience any surprises or unknowns as the Liberty construction crew works daily to meet the grand opening date.
Our designers, trained in medical and dental spaces, give us the opportunity to build you a space that is unique, modern, and most importantly, functional.
Liberty Group has the proven toolkit to assist doctors, dentists and vets in visualizing the layout of their space so to catch any changes early and prevent delays later in the schedule. 3D renderings, virtual walkthroughs, and even physical downscaled models all are tools our team utilizes to aid in the design coordination for our clients
TOUCH
John Sanati
President
Liberty Group President John Sanati is a licensed contractor in DC, MD and VA with over 40 years of experience in commercial construction and design. His early background in medical millwork is what led to the company's specialization in building healthcare practices today.
Read More
TOUCH
Aras Sanati
Director of Operations
As Director of Operations, Aras Sanati oversees every project to ensure that the clients' schedule and budget stays on track and that they are kept in the loop with crucial updates on their project.


Read More
Aras Sanati
Director of Operations
TOUCH
Robert G. Cassiano
Executive Vice President
Robert Cassiano, Executive Vice President, has been appointed the Healthcare Project Consultant title, where his 29 years of commercial banking experience with a specialty in start-up practice financing will contribute to Liberty Group's reputation as the premier builder for any new practice. Robert is highly recognized for his attention to detail, caring of his clients, and understanding of their vision.
Read More
Robert G. Cassiano
Executive Vice President
Leadership with you every step of the way.
With numerous strengths that set them apart, one of the most obvious is the strong involvement by leadership in each and every project, from both John and his son, Aras Sanati. As Operations Director, Aras oversees every project to a precise degree and is always available to clients whenever needed. His main objective is ensuring that clients always have a direct line to Liberty Group's management, and this is crucial since no complex construction project goes from concept to completion without questions and revisions.
It is paramount that the doctor's needs and expectations are set as a priority and that their questions from all project stakeholders are answered swiftly so that when John Sanati hands over the key, the only thing on the client's mind is bringing their practice to life in the space Liberty Group built. Never in the company's history has a project been built where John himself was not heavily involved in consulting the client through every aspect of their buildout.
This starts at the very first meeting with the Owner, and includes everything from understanding their vision for their new practice, to making sure there is a set budget that allows the client to have the right type of space built to run the business successfully while still having the necessary capital left to hit the ground running when Liberty completes the project for the grand opening. As innovative design and engineering capabilities lead to new types of complex projects, Liberty Construction has onboarded new consultants to the client success team, including Robert Cassiano, VP of Healthcare Projects.
A commitment to communication.
At the very heart of each successful medical construction project undertaken by Liberty Group is our commitment to strong communication with all parties involved.
Our team's standard for transparency and planning is something our clients have told us makes them feel very confident as the project reaches turnover, which in turn builds a level of trust that removes stress and accelerates the entire process. This means ownership being hands-on from the minute a client contacts us, and this extends to our staff as well.
Members of Liberty's project teams are very quick to adapt to the company's ideology that any client that puts trust in us to build the structure for their next dental practice, surgical center or veterinary clinic has to be kept consistently in the loop on where their project stands. In fact, Liberty Group's philosophy is that high-end design and construction can only be coordinated and completed in a fast and error-free manner if all parties are communicating and cooperating from day one.
TOUCH
Dr. Nadgie Ortiz - Smile Kids
Aldie, Virginia
Dr. Nadgie Ortiz - Smile Kids
Aldie, Virginia
Read More
Mailing Address
Maryland Office
330-E N Stonestreet Ave
Rockville, MD 20850