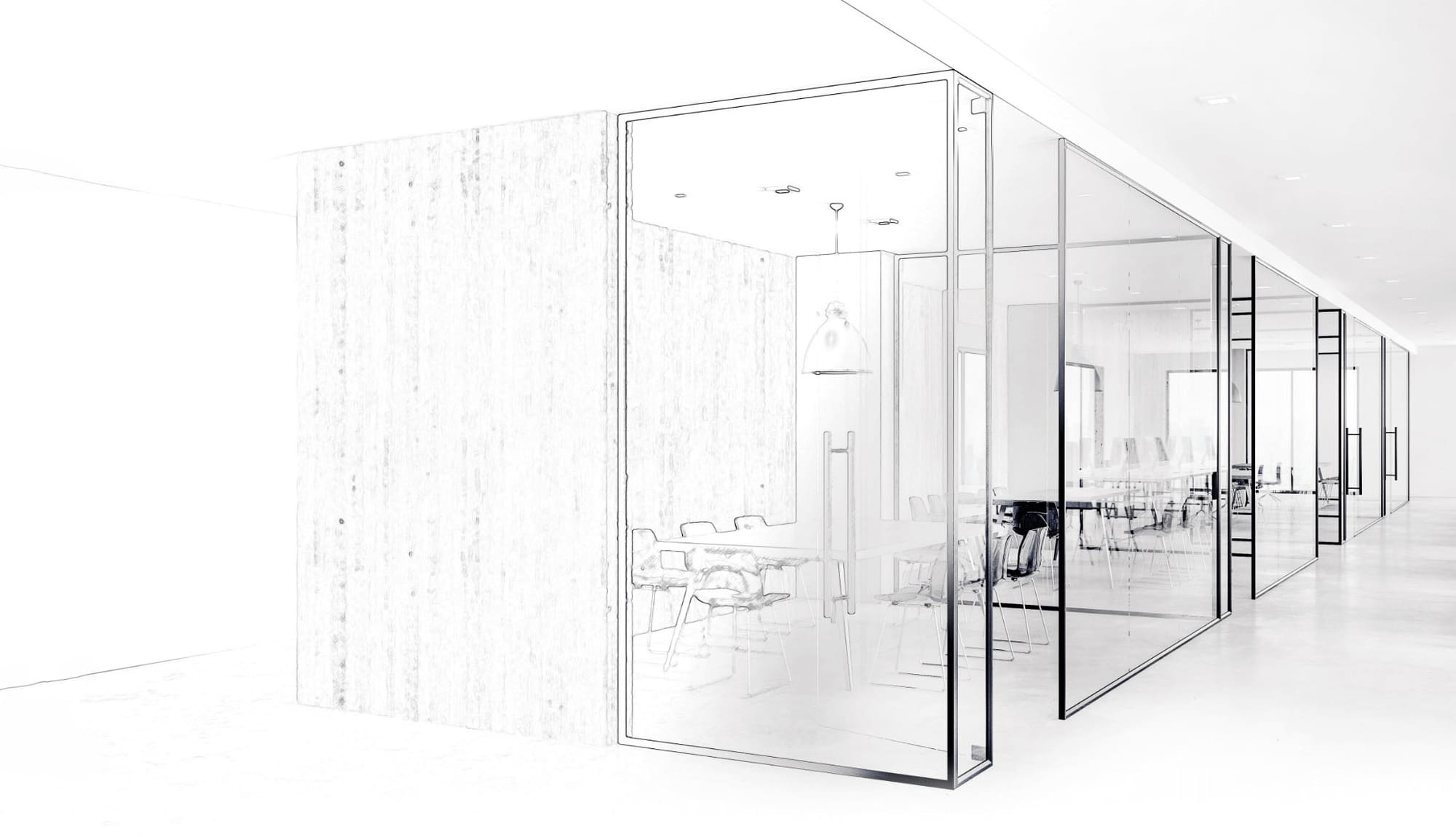 Élan Dental / Aldie, VA
PROJECT INFORMATION
Elan Dental was the third dental practice Liberty Group built in 2021 at the Stoneridge Medical building on Southpoint Dr, Aldie, VA. Dr. Judy Kwon and her husband Kevin had a very specific vision to create an environment filled with natural light where patients would feel comfortable and relaxed.
Located on the ground floor of the Stoneridge Medical Building, Liberty worked with the doctor to utilize the direction of natural sunlight, installing a glass storefront at the south-facing entrance where the sun would not directly shine in to increase lobby temperatures, and shaded windows at the east-facing treatment rooms, which allows you control the amount of light entering the patient areas.
Herculite glass sliding doors further add to the contemporary and sterile feel of the office and decrease the need for interior artificial lighting to keep the entire space comfortably lit and cool. The schedule for fabrication of all the exterior and interior glass panels drove the entire project, and meeting their plan for grand opening to the Aldie VA community was a critical component of Dr. Kwon's project plan.
Liberty's project team coordinated with Dr. Kwon's interior designer who incorporated beautiful artwork with a Mediterranean theme that complimented the modern aesthetic with state-of-the-art dental tech – something you notice as soon as you step into the office. With wide spaces and a bright relaxing environment, they want patients to feel at home as they provided exceptional care with their state-of-the-art technology. Treatment rooms have themes ranging from the spacious "Beach Room," to the "Mediterranean Room" with pictures of beautiful Santorini, Greece! In their own words, "We want to inspire you to take your smile to new places!"